OZwRCIN: Open Resources in Digital Repository of Scientific Institutes
Funding
European Regional Development Fund (European Union), Operational Programme Digital Poland (2014–2020), Measure 2.3 "Digital accessibility and usability of public sector information"
Number
POPC.02.03.01-00-0029/17
Lead partner
Institute of Mathematics PAS
IB PAS leader
Professor Lucyna Śliwa
Summary (only in Polish)
Od dnia 1 sierpnia 2018 r. Instytut Botaniki im. W. Szafera PAN bierze udział w realizacji projektu "Otwarte Zasoby w Repozytorium Cyfrowym Instytutów Naukowych (OZwRCIN)". Projekt OZwRCIN wykonywany jest w ramach 2. osi priorytetowej POPC "E-administracja i otwarty rząd", działania 2.3 POPC "Cyfrowa dostępność i użyteczność informacji sektora publicznego w ramach Programu Operacyjnego Polska Cyfrowa" 2014–2020, poddziałania 2.3.1 "Cyfrowe udostępnienie informacji sektora publicznego ze źródeł administracyjnych i zasobów nauki", typ II projektu: "Cyfrowe udostępnienie zasobów nauki".
Celem projektu jest digitalizacja zasobów nauki dla ich powszechnego udostępnienia i ponownego wykorzystania. W projekcie uczestniczy 16 instytutów, w tym 15 jednostek naukowych Polskiej Akademii Nauk. Partnerem wiodącym jest Instytut Matematyczny PAN w Warszawie, a liderem – Centrum Projektów Polska Cyfrowa (CPPC).
W Instytucie Botaniki im. W. Szafera PAN digitalizacja obejmie okazy zielnikowe glonów, mszaków, roślin naczyniowych i okazy z kolekcji grzybów, porostów, śluzowców oraz obiekty paleobotaniczne. W ramach projektu zeskanowana zostanie również część zbiorów bibliotecznych. Dotychczas zdigitalizowane i udostępnione obiekty obejrzeć można na portalu Repozytorium Cyfrowego Instytutów Naukowych (RCIN).
Learn more about our scientific collections: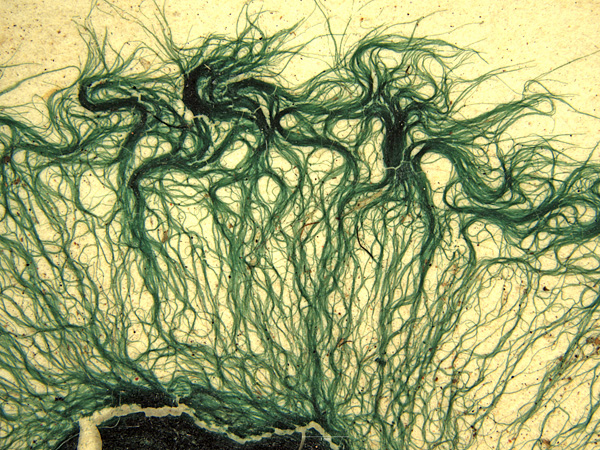 Oscillatoria froelichii, KRAM A.
Photo: IB PAS.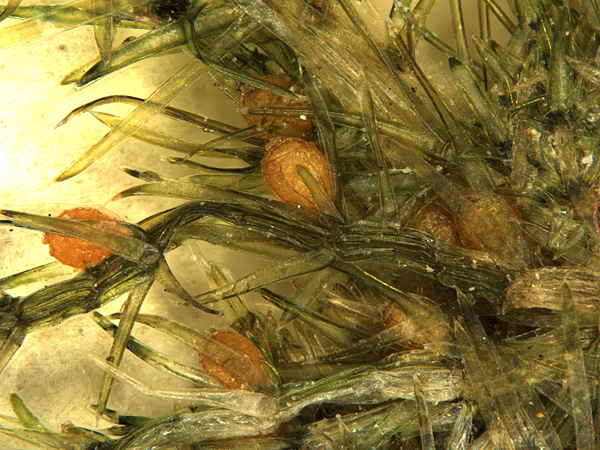 Chara crinita, KRAM A.
Photo: IB PAS.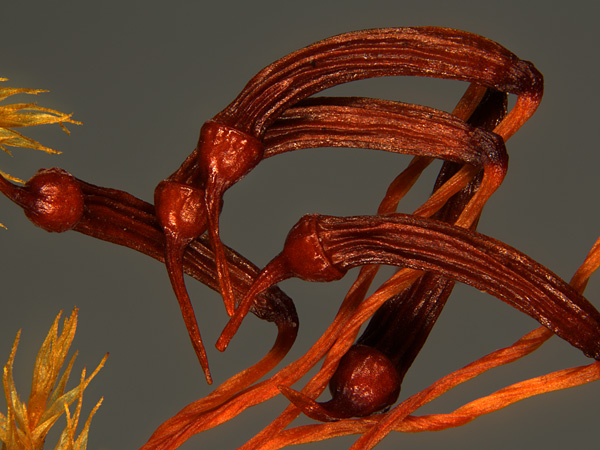 Hypnodendron comatum, KRAM B.
Photo: IB PAS.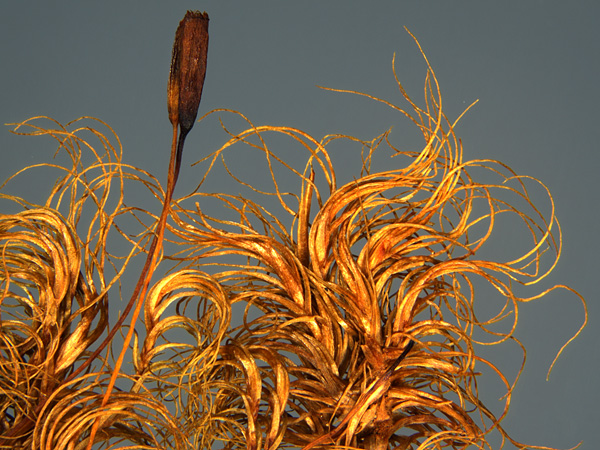 Dicranum longifolium, KRAM B.
Photo: IB PAS.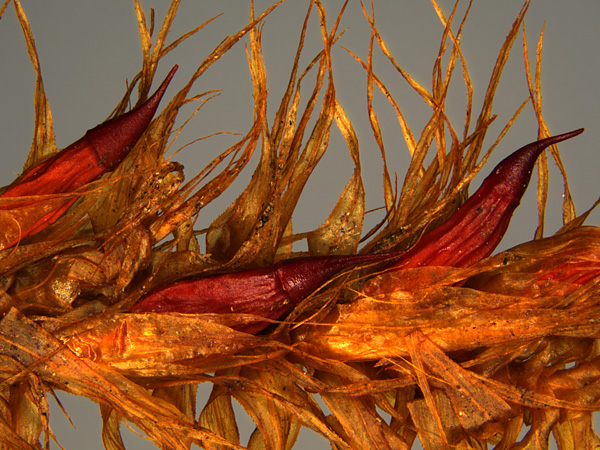 Spiridens perichaetialis, KRAM B.
Photo: IB PAS.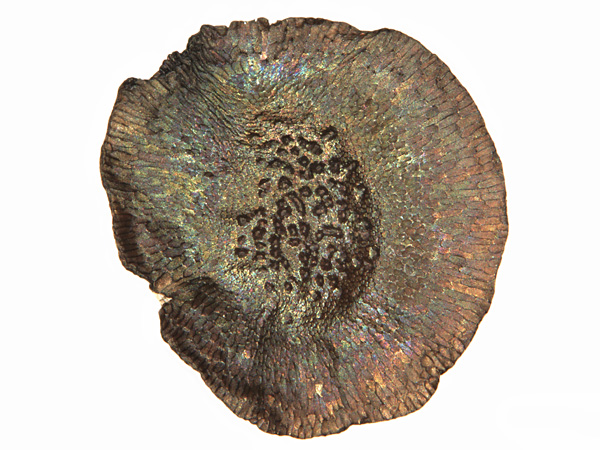 Linaria vulgaris, KRAM P.
Photo: IB PAS.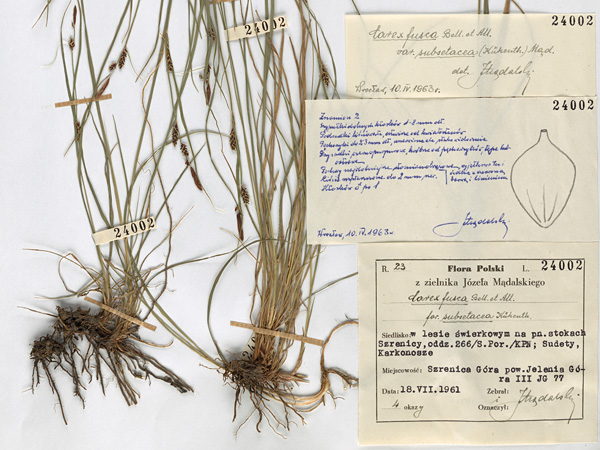 Carex fusca, KRAM V.
Photo: IB PAS.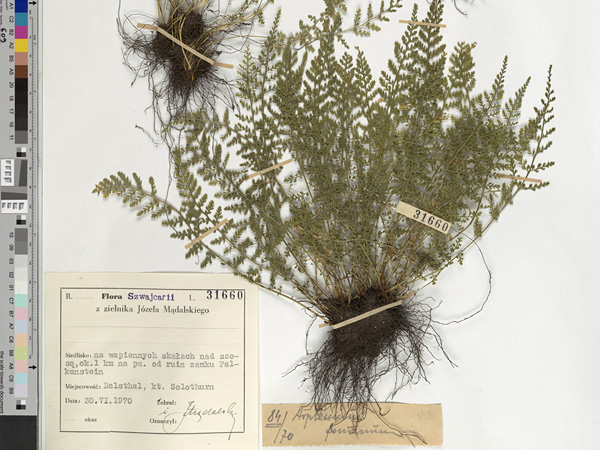 Asplenium fontanum, KRAM V.
Photo: IB PAS.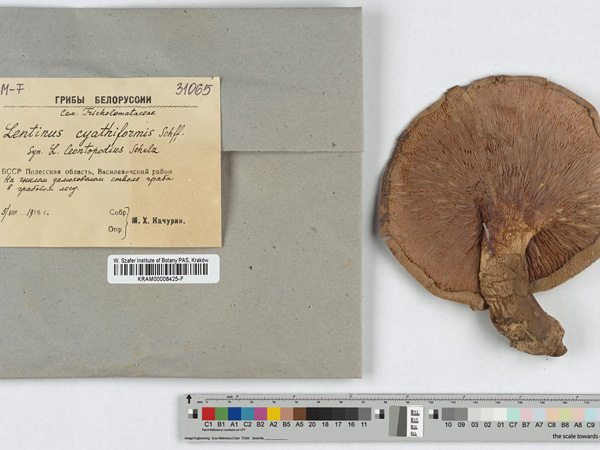 Lentinus cyathiformis, KRAM F.
Photo: IB PAS.